Well I finally finished the second mitt. My notes seem to be right on. (of course I am reading my own notes so it is a little easier to do)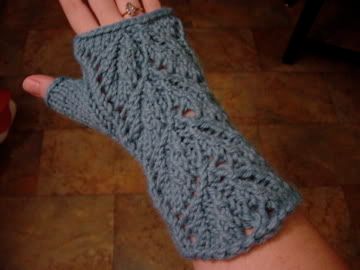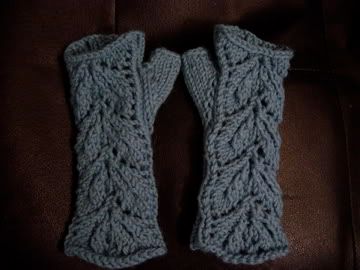 Hubby was working so I could not get a good shot of both of them on.
Now I have to write the pattern out so when someone else reads it, it will make sense =)
and of course think up another pair!